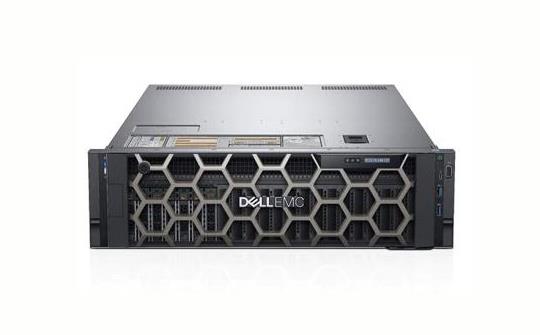 Dell PowerEdge R940
Standard Memory: 8GB (Removable)
Maximum Memory: 6TB ECC LRDIMMs, 3TB ECC Reg RDIMMs
Expansion: 12 Sockets per CPU, 48 Sockets using four CPUs
CPU: Intel Xeon Platinum Series
No of Processors: 4
Chipset: Intel C62x Series
Bus Architecture: SSD SATA 2.5-inch 7mm; SSD SATA 2.5-inch 9.5mm; SSD SATA 3.5-inch; USB 2.0/3.x Type-A
Form Factor: Rack Server
Memory Comments: Faster memory will clock down to run at optimal speed depending on processor model installed. This system supports Registered RDIMM and Load Reduced LRDIMM memory modules. Modules of different memory types CANNOT be mixed within the same system. If only one processor is installed, only 12 DIMM sockets can be populated. With four processors, all 48 DIMM sockets can be populated.